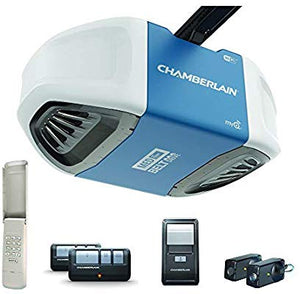 Garage Door Opener
AVAILABLE IN STORE ONLY. CALL STORE FOR MORE INFORMATION>
Chamberlain  belt drive systems offer the ultimate in quiet operation. Each delivers smooth-running power and reliable performance year after year. They are the perfect choice for homes with living space above or next to the garage.
Price include installation.